Kochi: Common labs for b.tech, mbbs on anvil
DECCAN CHRONICLE | DC Correspondent
Published on: February 11, 2019 | Updated on: February 11, 2019
---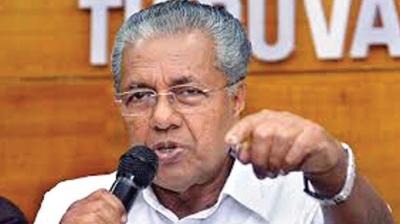 Kochi: Chief Minister Pinarayi Vijayan on Sunday said that the government is mulling common laboratories for medical and engineering students on the model of public libraries in the state.
Inaugurating the professional students' summit at Cusat on Sunday, he said Kerala society should produce technologists rather than becoming a colony of technical knowledge.
"Even as artificial intelligence wraps the world making vehicles driverless and other revolutions, it is for the technologists to take care that the poor people are not left out in the race. It is not the job of politicians. Tap the potential of technical opportunities rather than look at them as threats," the Chief Minister said adding the curriculum of professional courses will be revised every year to keep pace with new developments. He also cautioned students from falling into the traps set by divisive forces.
He said that the startups in Kerala should make leaps the way Silicon Valley made itThe professional students' summit under the aegis of Additional Skills Acquisition Programme (ASAP) will be conducted on every second Saturday of January every year, he said. Higher education minister K.T. Jaleel presided. In the evening the Chief Minister laid the foundation stone for the academic block to be built at Cusat with KIIFB funding.