Telangana martyrs' memorial at Lumbini Park
DECCAN CHRONICLE | Maddy Deekshith
Published on: September 9, 2018 | Updated on: September 9, 2018
---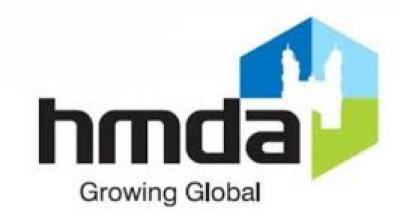 Hyderabad: The HMDA's engineering building, parking facility opposite the laser show theatre at Lumbini Park and the tourism building will be demolished to construct a Telangana martyrs' memorial building.
The HMDA will hand over 3.9 acres of its land to the roads and buildings department to construct the six-storey memorial that will be in the shape of the traditional 'diya'. An official at the roads and buildings department said that work of the Rs 80-crore project was expected to be completed by August next.
The building will include a flame-like structure made of fibre materials between its second and fourth floors which will glow at night, like the light atop the Statue of Liberty in the US.
A pillar with the statue of Telangana Talli on its pinnacle will be constructed at the entrance of the building which will also include two floors of cellar parking.
The ground floor will function as a service floor with shops for souvenirs, Telangana handlooms, handicrafts and other memorabilia. The first floor will house a museum, art gallery and an audio-video exhibition centre dedicated to the martyrs and Telangana culture. The second floor will have a convention centre, while a part of the third floor will house a restaurant.