Nathicharami bags 5, KGF gets 2 National Awards
DECCAN CHRONICLE | DC Correspondent
Published on: August 9, 2019 | Updated on: August 9, 2019
---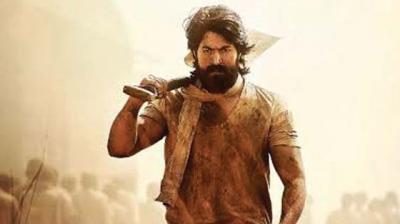 BENGALURU: The Kannada film industry, which has witnessed a tremendous growth with some good films being churned out in the recent past, has bagged a record 13 National Film awards announced for 2018.
'Nathicharami', which sensitively captures a modern day woman's conflict with set norms, mores and values, has bagged five awards under various categories, including best Kannada film, editing, lyrics, playback singer (female) and a special mention for actress Sruthi Hariharan, who plays the character of Gowri. KGF has won two awards for best action and best special effects categories.
The leading lady of Naticharami, Sruthi Hariharan, who was the face of #Metoo movement in Sandalwood, gets a special mention for the complex and nuanced portrayal of a new age Indian woman.
The actress told Deccan Chronicle, "We definitely never expected this. The film is very close to my heart for various reasons as the making of it was a challenge by itself. The character of Gowri is not that of an ordinary woman or that of a so called 'perfect woman," she said, adding that she could not have pulled it off without the director, ManSoRe.
ManSoRe, who got the award for penning the lyrics, is elated with the selection.