Vijayawada: Ongole native drowns in US
DECCAN CHRONICLE | DC Correspondent
Published on: July 6, 2019 | Updated on: July 6, 2019
---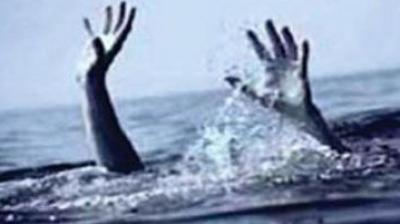 Vijayawada: An Ongole native, Nune Suresh, reportedly fell into the Turner Falls at Oklahoma, US, and drowned on Friday. According to reports, he was holidaying with his family when the incident occurred at about 10 pm Indian time on Friday. He was rushed to a hospital but it was too late, reports said.
Suresh hails from Rangutota of Ongole and the family is settled in Dallas. Suresh was working with Syntel Software. The family was said to be running short of money to shift Suresh's body to India, which costs about $8,000. Following an appeal, 698 NRIs donated $32,240 within 13 hours.
Suresh had studied at a private school in Kottahapatnam and at SSN College, Ongole. He worked with IBM and Capgemini in Bengaluru for more than eight years before leaving for the US three years ago. He is survived by his wife Rupa of Guduru, Nellore district, daughter Akshaya, 12, and son Sai, 8. His parents have an onion business in Ongole and his brother Venkata Ramesh stays in Bengaluru.
Suresh's father, Mr Nunne Veeraswami, recalled Suresh as multi-talented and very intelligent. "We have not able to pacify his mother," he said. Suresh had planned to come to India in about 10 days to extend the visa. He appealed to the state government and the Centre for help to bring back Suresh's body.
Ms Rupa'ss cousin T. Venkata Satyanarayana said Suresh was a bright student right from his school days. He said the Telugu associations in the US were helping the family bring his body to India.