Telangana: Innovation Cell takes tech to small towns
DECCAN CHRONICLE | Naveena Ghanate
Published on: February 6, 2019 | Updated on: February 6, 2019
---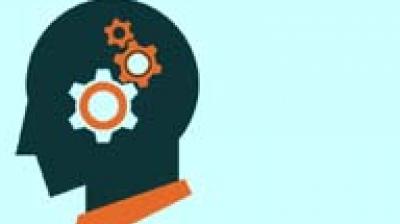 Hyderabad: Telangana state is the only one where the innovation cell coordinates between the Atal Tinkering Labs (ATL), an initative of the Centre to create an entrepreneurial environment for students. These labs are equipped to acquaint students with state-of-the-art equipment such as 3D printers, robotics and electronics development tools, Internet of Things and sensors.
Mr Phanindra Sama, chief innovation officer, who heads the Telangana State Innovation Cell (TSIC) said, "As part of the fellowship programme being held at TSIC, we are coordinating with 60 colleges that received money and equipment as part of the ATL. The students were not very knowledgeable with sensors and robots. The TSIC has got all of them together and is acting as a nodal agency to help them with the technology. This has been appreciated by the Niti Aayog."
The TSIC, since its inception, has touched 200 rural entrepreneurs across the state, 45 incubators in Hyderabad and several students and venture capitalists. As part of its mandate to build a culture of innovation, the TSIC has reached out to schools and colleges through programmes like Intintiki Innovator, Start-Up Yatra, T-200, T-Catalyst, T-SAP. This is in accordance with the three-fold mandate of the innovation policy promote the culture of innovation and entrepreneurship, promote innovation in government departments and organizations, build a culture of innovation from the school stage.
TSIC has been actively working with corporate companies in Hyderabad with specific area of expertise and strengths, facilitating them to work with startups through corporate incubators and innovation challenges. Over the past 10 months, these programmes were driven by six people as part of a one-year fellowship programme which began in April 2018.
Currently, the TSIC has called for paid fellowships for the second year. In order to continue existing programmes which the six interns have begun, permanent staff may be built. Mr Sama pointed that it would take at least five to seven years to see visible results. He said, "The primary aim is to foster innovation, identify people and increase success stories. We are trying to get startup communities together as they have been working in silos. This coordination will help members of the startup ecosystem to find their strengths."
Many entrepreneurs with ideas are yet to reach out to the TSIC. For entrepreneurs from Mahbubnagar, Adilabad, Nizamabad and Karimnagar, virtual sessions are being conducted.