IT raids on Sandalwood: Rs 109 crore unaccounted income comes to light
DECCAN CHRONICLE | Bala Chauhan
Published on: January 7, 2019 | Updated on: January 7, 2019
---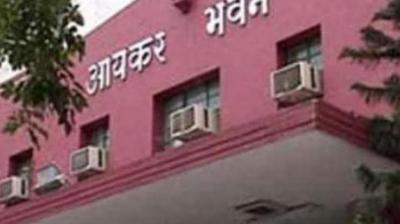 Bengaluru: The income tax raids on some of the top Kannada film actors and producers has yielded an "admission of Rs 109 crore unaccounted Income," said an official statement by the Directorate of Income Tax (Investigation), Karnataka & Goa.
"There are many issues on which evidence has been found but no admission was made. The detection of concealed income will be a much higher figure," read the statement.
The income tax raids commenced on January 3 and wound up on January 5 midnight. Search operations were conducted at 21 places and survey at five places belonging to actors Shivarajkumar, Puneeth Rajkumar, Yash and Sudeep and producers C.R. Manohar, Rockline Venkatesh and Jayanna in the city.
The DGIT has seized undisclosed assets worth `11 crore, cash of `2.85 crore and gold jewellery of 25.3 kg. "The searches have resulted in unearthing of suppression of income from film production, distribution and exhibition as well as evidence of cash expenditure in film.
In particular, evidence of unaccounted theatre collection in cash and consequential evasion of taxes has been found. We have also found evidence of unaccounted professional receipts by film artists and cash investments in property and jewellery through unaccounted income. There is enough evidence of suppression of income from the sale of audio, visual and satellite rights," the statement further read. The Income Tax Department will share evidence of diversion of cash collected by theatres with other revenue and enforcement agencies for necessary action and has requested the entertainment industry to strictly follow and comply with the tax laws. The raids were conducted after a discrete inquiry for over three months.