Hyderabad: Police cracks techie murder
DECCAN CHRONICLE | DC Correspondent
Published on: September 5, 2019 | Updated on: September 5, 2019
---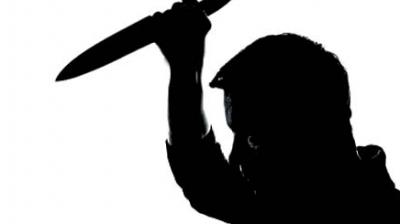 Hyderabad: A week after recovering the mutilated body of an IT firm owner, the KPHB police on Thursday arrested the victim's business partner who also happened to be a childhood friend. The victim was killed by his friend for asking him not to continue with his extramarital relationship with a woman working in his company, and also for reducing his salary, said the police.
A week ago, the police had found the body of Myla Satish Babu (35), a native of Martur and resident of KPHB, who owns IT Slates Consultancy in the city, in his friend and business partner, Hemanth Mathe's house.
About three years ago, Satish recruited Hemanth to work as an administrator in IT Slates Consultancy and later in 2017, both started Mylasoft Solutions company at Kukatpally. Satish was paying Rs 20,000 as a salary to Hemanth for working in his company, while they were sharing the profits earned in another company.
In the same year (2017), Satish recruited a woman as a junior software engineer. After some days, a married Hemanth began to have a physical relationship with her. On learning this, Satish had warned his friend saying it may damage the reputation of the company.
Meanwhile, the duo faced losses in the business and Satish blamed Hemanth for it and also reduced his salary to Rs 10,000 from Rs 20,000, which irked the latter.
"Keeping in mind these issues, Hemanth invited Satish to his house for drinks, where he killed the latter by hitting him on the head with an iron hammer on August 28. The next day, he purchased a machine and cut the throat, stomach and right leg, in order to pack and dispose off the body. However, before that, the body was identified and he went absconding," said the Cyberabad police.
A special team that worked on the clues has apprehended Hemanth and he confessed to having committed the crime. The team has recovered the bike of the deceased used by the accused, a cutting machine and its purchase receipt, and the hammer, said the police.