Natural oils can develop breast in boys
DECCAN CHRONICLE | Kaniza Garari
Published on: April 5, 2018 | Updated on: April 5, 2018
---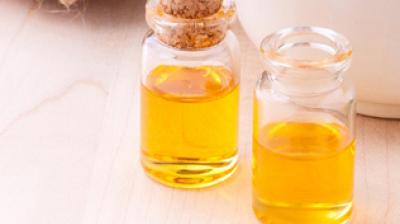 Hyderabad: Natural oils like tea tree oil and chemicals from lavender are used in toiletries, soaps and shampoos, but they are found to cause endocrine disruptions leading to growth of breasts in young boys, according to research studies.
There are about 65 chemicals which have been identified by researchers which seem to mimic female hormones in the body resulting in the growth of breasts. While tea tree oil and lavender have been found to be the major culprits, experts state that the there are many other natural chemicals which have to be tested before use.
Dr Geeta Naidu, senior gynaecologist explained, "The growth of breasts in young boys is due to the stimulation of the female hormones in the body. When exposed to the chemicals for a long period of time, they can contribute to the growth of breasts. Both internal and external factors are responsible for this in young boys." While natural oils are considered safe, experts state that they too have chemicals which can cause reactions and that cannot be taken lightly.
Dr Manjula Anagani explained, "In hospitals in India we find that the oxytocin injections which are administered to cattle are one of the prime reasons for this imbalance in the hormones. Adulteration of milk affects oestrogen levels in the body and they cause enlargement of breasts. The incidence of young boys starting to develop breasts is seen occasionally and the reasons are often found in their food habits and exposure to certain set of chemicals. These have to be properly evaluated."
While lavender oil experiments on rats ruled out such side effects, they were found to increase oestrogen levels in human cells when tested in the laboratory.
Experts state that it depends on the exposure levels of the chemicals to a particular age group. They add that there is a need for more studies on the chemicals that are present in natural oils.