Officials work at cross purposes, Bengaluru suffers
DECCAN CHRONICLE | DC Correspondent
Published on: November 4, 2018 | Updated on: November 4, 2018
---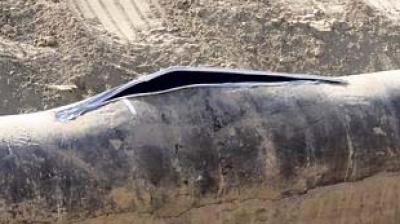 Bengaluru: Lack of coordination among the various civic agencies is a bane of this city. The recent incident of rupture of GAIL gas pipeline and the numerous potholes dotting the city roads are the prime examples of this malady.
If there was proper coordination among different agencies, these kind of issues could have been averted, said civic experts.
Former Chief Minister Siddaramaiah had set up a coordination committee of various agencies, which includes citizens too, but it has hardly met.
In a recent council meeting, BBMP Commissioner Manjunath Prasad pointed out that BBMP was not solely to blame for bad roads, BWSSB and Bescom also have a role. He pointed out that these two agencies alone had alone dug up 23,700 roads, which run up to 3,696 km.
Srinivas Alavilli co-founder of Citizens for Bengaluru told Deccan Chronicle, "One hand of the 'government' does not know what the other is doing. Nobody knows who digs what, when, where and why?"
We have created an unnecessarily complicated system where no one can be held accountable, he said and called for decentralisation to make governance effective.
Coordination committees are an after thought and at best temporary band-aid solutions, he said.
What we need is empowerment of local city government - the BBMP - where all parastatals like BWSSB and BESCOM report to our municipal council, which is our people's forum of directly elected representatives.
He recalled how Citizens for Bengaluru lobbied hard for monthly ward Committee meetings and said, "Because that's the kind of institutional framework needed for coordination at ward level. Thanks to Mayor Gangambike, this is goint to be a reality from December 1."
The role of citizens and RWAs is to start holding their elected Corporators accountable using ward committees and BBMP channels and not run to MLAs and MPs for civic issues. Ward offices should be buzzing with activity where residents have a strong voice in budget allocation and monitor works across departments, he said.
At the city level we need the MPC to be functional and develop an inclusive and sustainable master plan and eliminate the notion of 'development Minister'. The interference of state government in city affairs is doing more harm than good, Srinivas concluded.