Mehbooba Mufti calls for Ramzan truce
DECCAN CHRONICLE | Yusuf Jameel
Published on: May 4, 2019 | Updated on: May 4, 2019
---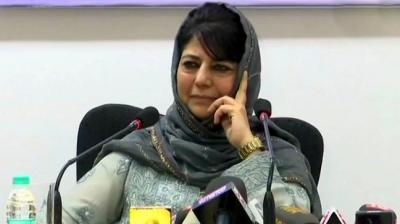 Srinagar: Former Jammu and Kashmir chief minister and People's Democratic Party (PDP) president Mehbooba Mufti on Saturday urged the government at the Centre to announce ceasefire with separatist militants in the state during the Muslim fasting month of Ramzan.
Addressing a press conference here, Ms Mufti said, "Ramzan is starting in a couple of days. Ours is a Muslim-majority state. I request them (Centre) to announce a ceasefire like that of last year so that crackdowns, search operations and encounters are stopped and people get some relief."
She said, "Ramzan is a month of peace, compassion, prayers and for seeking forgiveness. It is incumbent on everyone to contribute towards creating a sense of relief for people of the violence ravaged state during this month."
She urged the Centre to announce ceasefire during this month to show respect to the religious sensibilities of the majority community of the state and said that she hoped the militants too will give the people a sense of relief by ceasing their activities.
Last Ramzan when the PDP-BJP coalition was in power in the state, the Centre had halted military operations against militants "to help Muslims observe Ramzan in a peaceful environment".
Ms Mufti claimed that the ceasefire during last year's Ramzan had given much needed relief to the people of the state and said that there is need of repetition of similar gesture in order to give people a sense of peace and security in the holy month.