Varappuzha custodial death: More cops to be made accused
DECCAN CHRONICLE | DC Correspondent
Published on: May 3, 2018 | Updated on: May 3, 2018
---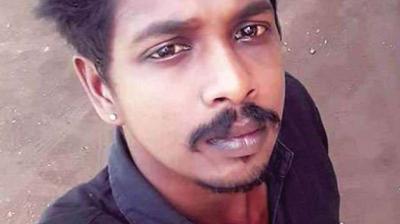 Kochi: The Crime Branch Team probing Varapuzha custodial death case has decided to include all police personnel of Varapuzha station, especially those entrusted with General Diary charge and present on the night of April 6 when victim S.R. Sreejith was taken into custody. "Though the youth was taken into custody at 10.30 pm on April 6, the police personnel at the station manipulated the documents and recorded his arrest in the GD only at 9.30 am, the next day, stating that the youth was detained by locals before a temple at Devaswompadom and that they handed Sreejith to the police. We're checking who were all present at the station on the night," sources said.
The personnel will be charged with IPC sec 218 (Public servant framing incorrect record or writing with intent to save person from punishment) and sec 342 (Punishment for wrongful confinement), charges that can be allowed station bail. Earlier, former North Paravur Circle Inspector was arrested and arraigned as fifth accused after he signed the documents as the officer in-charge. "The police officials also failed to react when accused SI G.S. Deepak tortured the victim after reporting to duty at the station past mid-night. Statements in this regard were given by other accused in the house attack case who were present at the jail then," they said.
Sreejith was taken into custody in connection with the house attack case from his house on the night of April 6 by three personnel of the now defunct Rural Tiger Force directly controlled by then superintendent A.V. George. He was allegedly assaulted while being taken to the police station and later at jail too. He finally died on April nine with autopsy report stating the case of death as severe internal injury suffered to his abdomen. Later it was revealed that the victim's arrest was a case of mistaken identity.