Hyderabad: 2 men rape 12-year-old on her way back from hospital
DECCAN CHRONICLE | DC Correspondent
Published on: March 3, 2019 | Updated on: March 3, 2019
---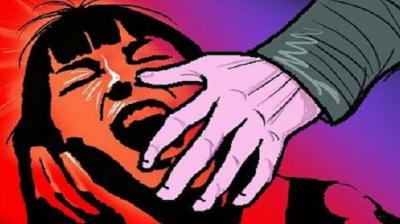 Hyderabad: A 12-year-old girl who was returning home after visiting a hospital to see her mother was kidnapped, raped and dumped on the road, police said on Sunday.
A Jagadgirigutta police officer said that the girl had gone to the Sri Sai Clinic in Chandragirinagar, which is near her home, to meet her mother who was admitted there.
On reaching the hospital, her grandmother sent her back with the promise that her mother would return home soon.
She began walking home and had gone up to a Shivalayam at about 9 pm when at least two unidentified men drove up in an autorickshaw from behind and abducted her.
When she struggled to escape, they beat her up. They took the girl to a wooded area and raped her.
Jagadgirigutta sub-inspector Md. Akram Baba said, "At about 3.30 am on Sunday, they left her at Pochamma temple which is 20 metres away from the Shivalayam from where they kidnapped her."
He said the girl could not identify the spot where she was assaulted, and it is supected that it occurred in the forest on the Gajularamaram-Bachupally route.
The girl went home and told her family, which had been searching for her, of her ordeal. Her grandmother, who had reached home, lodged a complaint with the Jagadgirigutta police.
The cops booked a case of under the POCSO Act and investigation is underway.
The police checked CCTV footage of the spot and found two suspects but their picture was not clear. Police will develop the images using special software to identify the suspects.
A special team has been formed to identify and nab the accused. The girl was sent for medical examination, her condition is stated to be stable.