Thiruvananthapuram: Kannan Gopinathan refuses to rejoin duty
DECCAN CHRONICLE | DC Correspondent
Published on: August 31, 2019 | Updated on: August 31, 2019
---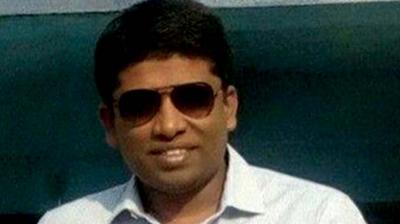 THIRUVANANTHAPURAM: Kannan Gopinathan, 33, the Malayali IAS officer, who has stepped down as power secretary in the Union Territories of Daman and Diu and Dadra and Nagar Haveli, has rejected the government order to rejoin duty till his resignation is accepted.
Kannan, who resigned in protest against the abrogation of Article 370 in Kashmir, told DC over phone from Mumbai that it was inappropriate for him to report back for duty after slamming the government.
The notice asking him to rejoin duty was issued by Gurpreet Singh, deputy secretary, personnel department of Daman and Diu, and posted outside the government guest house room of Kannan.
Kannan hailing from Kottayam had sent his resignation to the union home ministry on August 21 citing that the people of Jammu and Kashmir were denied the freedom of expression.
"I will not rejoin duty as once I decided to step down, there is no going back. As of now, I have not decided what to do next. But I will join an NGO," he said.
A senior secretary in-charge of personnel department in the state told DC that if Kannan does not report for duty within the time mentioned, the central government will take disciplinary action against him.
"The government can initiate immediate action against the official if he does not report for duty," he said.