Hyderabad: Children lack micronutrients
DECCAN CHRONICLE | Kaniza Garari
Published on: June 30, 2019 | Updated on: June 30, 2019
---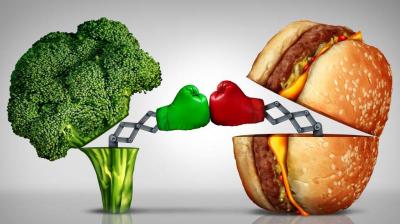 An alarming number of Indian children between three and six years of age have been found to be highly deficient in micronutrients, which explains the increasing incidences of stunting and obesity in India. It has therefore become extremely important for nutritional experts and paediatricians to ensure a balanced intake of foods to promote the all-round development of children.
As per the Global Nutrition Report, the burden of stunting in India is holding currently at 31 per cent, i.e. 46.6 million children, of which the urban prevalence stands at 19.2 per cent while the rural prevalence stands at 26.8 per cent. The rate of obesity has been found to vary from 5 to 14 per cent.
Dr G. Srinivas, senior resident at Nizam's Institute of Medical Sciences, said malnutrition and undernourishment were the prime reasons for stunting. A 5 per cent decrease has been observed in the prevalence of stunting but it continues to be a major problem, he said.
"We urgently need to develop focused programmes to deal with the issue for it is being seen in a few specific pockets of our population. For better outcome in terms of growth, we must identify the causative factors and treat them during the early stages of development of children," Dr Srinivas said.
Nutritionists state they also have to address the problem of "hidden hunger" which is widespread among children as the legitimate nutritional value of the various foods available in the market for children has not yet been discerned.
Dr Sunitha Premlatha, chief dietitian at Yashoda Hospitals, explained, "Hidden hunger arises when the child appears to be eating well but the food is low on micro-nutrients. Deficiencies have been noted in terms of iron, zinc, magnesium, and vitamin A, all of which play major roles in growth."
Dr Irfan Shaikh, senior paediatrician and nutritional expert, said, "Parents often complain that their children aren't eating well and are very picky about what they eat. That isn't the real concern. Children who, between two and six years of age, are encouraged to inculcate a vast array of food tastes, have been found to develop healthier eating habits whereby the likelihood of deficiencies is minimised.
Obese children, on the other hand, have been found to consume one type of food more than required, and that is what leads to micronutrient deficiency."
Experts state that for proper growth, there needs to be a good mix of both macro and micronutrients, and that can be derived from five food groups – vegetables, fruits, protein, dairy, and cereals. They further claim it is advisable to alter cooking methods.