Kerala HC allows young Muslim couple to continue live-in relationship
DECCAN CHRONICLE | DC Correspondent
Published on: June 1, 2018 | Updated on: June 1, 2018
---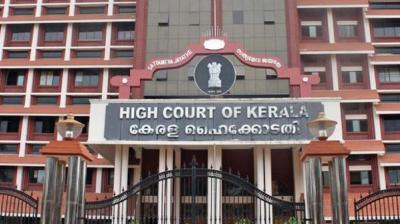 Kochi: In a landmark verdict, the Kerala High Court on Friday declined to separate a 18-year-old boy and 19-year-old girl who were in a live-in relationship, saying it cannot close its eyes to the fact that such relationships have become rampant in society.
A division bench of justices V Chitambaresh and K P Jyothindranath pronounced the judgment while dismissing a habeas corpus petition filed by the girl's father.
The Supreme Court had recently held that an adult couple has a right to live together without marriage while asserting that a 20-year-old Kerala woman, whose marriage had been annulled, could choose whom she wanted to live with.
Also Read: Adult couple has right to live together without marriage, says Supreme Court
In his petition, the girl's father alleged that his daughter was in the illegal custody of the boy.
Both the girl and the boy are Muslims and hail from Alappuzha district.
Dismissing the plea, the bench said it cannot close its eyes to the fact that live-in relationships have become rampant in society and such partners cannot be separated by the writ of habeas corpus.
The bench, while considering the fact that she stayed with the boy for quite some time and she is a major, allowed her to continue living with the youth.
The Supreme Court has held that live-in relationships were now even recognised by the legislature and they had found a place under the provisions of the Protection of Women from Domestic Violence Act, 2005.
The observations came while the apex court was hearing a plea filed by one Nandakumar against a Kerala High Court order annulling his marriage with Thushara on the ground that he had not attained the legal age of marriage.
Prohibition of Child Marriage Act states that a girl can't marry before the age of 18, and a boy before 21.
The high court had also granted the custody of Thushara to her father after noting that she was not Nandakumar's "lawfully wedded" wife.
A bench of justices A K Sikri and Ashok Bhushan said their marriage could not said to be "null and void" merely because Nandakumar was less than 21 years of age at the time of marriage.
The apex court had also clarified that a court cannot interfere in the marriage of two consenting adults and cannot annul the marriage in a habeas corpus (a writ requiring a person under arrest to be brought before a judge or into court, for securing the person's release) petition.