Hyderabad: Don't Google for customer care numbers, warn experts
DECCAN CHRONICLE | Durga Prasad Sunku
Published on: September 23, 2019 | Updated on: September 23, 2019
---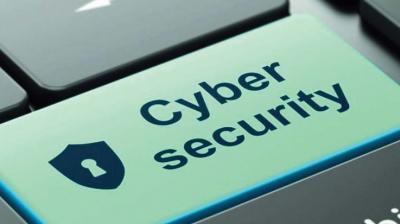 Hyderabad: Next time you think of calling a customer care number which you got from the Internet, be careful as many cyber fraudsters are tricking customers into calling them by posing as customer care executives and uploading their own contact numbers. Most debit card/credit card online frauds booked in Hyderabad are of this type.
One person and his friend both lost around Rs 1 lakh after contacting a customer care number which the person got through a Google search.
An official from the Hyderabad cyber crime police said the search engine automatically uses optimization techniques that will show up the fake number on the screen. If you contact the number, you will be asked for details by the fraudster posing as a customer care executive, and those details will be used to make fraudulent transactions.
In the case of the 27-year-old person who lost Rs 1 lakh, he wanted to transfer money through UPI app but the amount could not be transferred.
He searched the Internet for customer care to enquire about the reason for the failed transaction. The customer care number he found and contacted was of one such trickster, who enquired about the problem and then sent him a text message with instructions to forward it to another number given by him.
Later, the customer was sent a link, which he was asked to open and enter the details asked for such as his mobile phone number which is registered with his bank account and the amount he wanted to transfer and the internet banking password.
Subsequently, the cyber crook informed him that the server is down and asked him to give a friend's mobile number to which the amount would be transferred. The customer took his friend's mobile and asked him to go through the same process. After some time, both the customer and his friend received messages regarding debit of amount from their bank accounts. The cyber crook looted a total of Rs 1 lakh from both of them.
"About 90 per cent of cases that come to the cyber crime police station are of this type. The victims were tricked into giving out their debit card details and OTP.
It is important to know that no customer care number starts with the normal series of ten digit number," said Inspector D. Parasnath of the Hyderabad cyber crime cell who investigates ATM/ debit/ credit card frauds. He says no one should search for a customer care number on the internet and the genuineness of the number should always be cross-checked.
Meanwhile, cyber crime expert Sai Krishna chairperson of Global Cyber Security Forum said, "People think that whatever google displays it is authentic information. Cyber criminals know how to trick google algorithm using search engine optimization (SEO). So, whenever a users searchers for any customer care number.
Fake customer number will be displayed first. We should educate users about this fraud and create awareness that they should access the information from the authentic websites".