Hyderabad: Fraud techie held for cheating job seekers
DECCAN CHRONICLE | Jayendra chaithanya t
Published on: August 23, 2019 | Updated on: August 23, 2019
---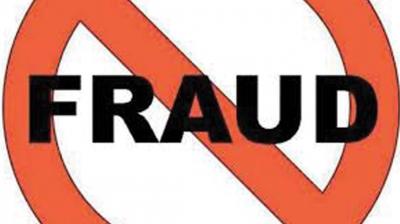 Hyderabad: A software engineer from Chennai was arrested by the Miyapur police on Friday for cheating women by promising to get them jobs in hotels, for which they had to send pictures of themselves in the nude and then blackmailing them.
The accused, 33-year-old Clement Raj Chezhiyan, impersonated a female human resource manager and collected pictures of around 600 women from 16 states across the country through WhatsApp and then demanded money to not put up the photos, said the police.
A few days ago, a woman from Hyderabad had put up her resume on a website seeking a job as a front office executive. She received a call from a man calling himself Pradeep and claiming to be working with a star hotel. He informed the woman that a female human resource manager would contact her through WhatsApp to take an interview.
The woman got a WhatsApp message from someone who introduced herself as Archana Jagadeesh who asked her to send full-length pictures of herself. She was informed that she had cleared the first round, but now she had to send naked pictures of herself as the organisation wanted someone with a pleasing personality.
Still not smelling a rat and believing the recruitment process to be true, the woman sent the required pictures. The next step was getting undressed and making a video call. The accused, Raj, recorded the video using another phone and then blackmailed her for money. Realising finally she had been tricked, the woman lodged a complaint with the Miyapur police. Miyapur police said that after the investigation, Clement Raj Chezhiyan was arrested. He turned out to be a software engineer working in a reputed multinational company in Chennai.
The police said Raj was married and his wife also works in a company. As he worked in the night shift he was free in the day to exploit women. He would collect the details of the victim from a website. "It was found that the accused has collected naked photos of about 600 women in the country. He had stored the pictures in a private gallery with an intent to extort money from them. Raj has been arrested and two mobile phones have been seized and has been produced before a court and remanded to judicial custody.