Hyderabad: Man accuses wife, in-laws of torture, ends his life
DECCAN CHRONICLE | DC Correspondent
Published on: June 22, 2019 | Updated on: June 22, 2019
---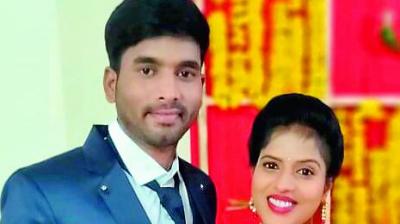 Hyderabad: The body of a software engineer was found hanging in his house at Attapur in Rajendranagar on Saturday. Police said that in his suicide note he had claimed that he was being harassed by his in-laws.
According to the Rajendranagar police, the victim, Sumanth, who had married Swapna four months ago, wrote in the suicide note: "Please Swapna, don't be a reason for another person's death." He sought forgiveness from his parents and asked his sibling to take care of them.
He asked his wife, her cousin Srilu and uncle Raju not to attend his funeral. "I won't rest in peace if the three attend my funeral. Swapna is the reason for my suicide," he wrote.
Rajendranagar police booked a case and shifted the body to the Osmania General Hospital mortuary.