Sexual harassment roars at IIT-Bombay, no action against senior students
DECCAN CHRONICLE | Indulekha Arakkal
Published on: June 19, 2018 | Updated on: June 19, 2018
---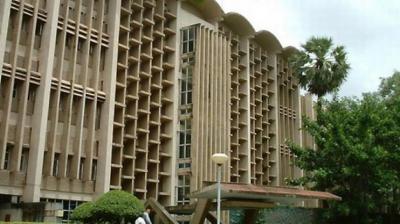 Hyderabad: Sexual abuse in higher educational institutions continues to be a matter of grave concern. A first-year engineering student of IIT, Bombay, confessed to being abused by a senior who would generally target freshers and stated that he had complained about the incident to the Dean. However, there was no response and no action was taken against the senior student.
The confession which was posted online, was retweeted several times, even by alumni members who sought a quick and speedy action. However, the victim further posted that the perpetrator was going to walk away scot-free with no black mark on his record and most importantly, a job offer in hand. The case was especially noted as the complainant speaks about IIT Bombay which is the most preferred IIT by candidates amongst all the 23 IITs, especially by those who want to pursue computer science as a career. Nearly 15 more confessions poured in with regard to the same senior.
While Delhi and Kharagpur is generally assumed to be dangerous places where such incidents could occur, the confession startled many students as it had happened at IIT-Bombay.
Aditya Vignesh (name changed), a PhD scholar in IIT-Bombay, said, "We were shocked when we saw the confession on our Facebook page that even had a screenshot of the mail sent to the Dean. It was saddening to note that this has been happening for long and many juniors could not voice out against it. The incident has also come to the limelight when applications are pouring in for IIT Bombay and we cannot even begin to imagine how parents and students are feeling now."
The accused senior who is a final year engineering student was part of the Institute Student Mentor Programme and headed the Mood Indigo cultural festival as well. The complainant was called to the senior's room where the senior allegedly forced himself on him.
The complainant said that he couldn't speak about it for long due to fear of judgement.
The complainant finally sought the help of the Dean after remembering his speech during the 'freshers' event about how he would always be "approachable" to freshers.
The Dean, Mr. Soumya Mukherji stated, "We have a zero tolerance policy against abuse. However, this is the first complaint we have received about a boy molesting a boy. We will conduct a proper inquiry into the matter and that accused student will be punished, if found responsible. He received an offer letter from our campus placements as they were held last year, before this allegation came into light."
Another second-year student said, "In the victim's post, he clearly talks about how we are introduced to seniors who we look up to and who are in charge of many events. They perform well academically too so we place them on a pedestal and when we see misbehaviour from them, we are afraid to voice it."
Without proper redressal mechanisms that ensure quick action, many freshers choose to not complain fearing for their safety and also to ensure that their much coveted admission does not go in vain.
Aarti Nagpal, a 26-year-old psychology student of University of Hyderabad and her friend were recently stalked by two men who were present on campus and followed the girls.
They found out that those men were also students and filed a complaint with the Gender Sensitisation Committee on campus, but no action was taken.