Infant abducted at Tirumala
DECCAN CHRONICLE | DC Correspondent
Published on: March 17, 2019 | Updated on: March 17, 2019
---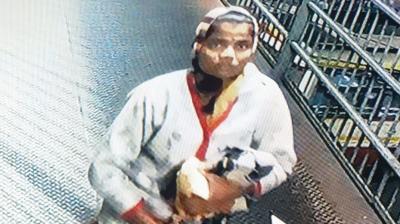 Tirupati: Challenging the poor security of Tirumala Tirupati Devasthanams (TTD) Vigilance and police departments and the negligence of parents, an unidentified woman has kidnapped a three-month-old baby boy while he was sleeping with his parents on the first floor of the SV Shopping complex in Tirumala. This is the second incident of abduction here in three months.
According to the police, the family of four was originally from Villupuram district in Tamil Nadu. Said to be Shikharis, they had migrated from Tamil Nadu to Tirumala a while ago, and were engaged in illegal street hawking and used to sleep on the first floor of the shopping complex.
On Saturday, after winding up their daily routine, they went to sleep late. When they woke up in the morning on Sunday, the child named Veera was missing.
After a frantic search for their son proved futile, the parents approached the Tirumala police, who took their complaint and registered a case.
CCTV footage in the vicinity was examined, which showed a woman walking away with the boy. Tirumala police in coordination with the vigilance wing have formed teams to trace the missing boy and all the stations across Andhra Pradesh and neighbouring states of Tamil Nadu and Telangana have been alerted.
"The CCTV footage recorded near the vicinity showed a woman aged between 20 to 25 years walking away with the abducted infant. She seemed to be wearing white and red colour bordered sweater and a woollen balaclava. We have formed special teams to trace the abducted child and posters are being pasted to all state outgoing buses," said Tirumala ASP K.M. Maheswara Raju.
Mr Raju said photographs and the footage were released to the media and posted on social media as well. "We are confident that very soon the baby boy will be rescued and the abductor will be nabbed," he said.
Police have appealed to the public for help and given the following numbers where information can be reported: Tirupati Police WhatsApp: 8099999977, DySP 9440796768, 0877-2289026, Inspector of Police I Town: 9440796769, 0877 – 2289027, Inspector of Police II Town: 9440796772, 0877-2289031.