Telangana: Agents make fast buck with fake bills
DECCAN CHRONICLE | Neelam shaw
Published on: April 16, 2018 | Updated on: April 16, 2018
---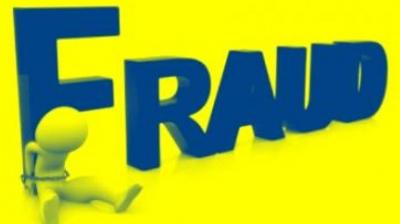 Hyderabad: The heads of IT companies in the state, will now have to double verify the credentials of the allowances bills which are submitted to them by the their employees, as fraudsters selling fake medical, travel and hotel bills to the IT employees are on the prowl. M.Gangadhar, inspector of police Gachibowli Police station said, "It is very difficult to detect their network, as they prepare these fake bills from their home. They use DTP software and through colour printouts of the same and sell it out to the employees, making it look like real."
He further added, "The IT employees take leaves saying that, they are sick but whereas on the other hand they are not. As far as hotel and travel bills are concerned, they exaggerate the amounts and produce it to their employers which is an offence." The fraudsters stand in front of the IT companies during peak hours, and once when they see the employees coming out of their office post work, they introduce themselves and tell them about the bills which they make and they sell it to them and use the names of entities which does not exist at all, said the officer.
M Gangadhar said, "They sell each of these bills for Rs 150 to 200. One (IT employee) gets the number and then passes on to others, and thus, their business of selling such fraudulent bills flourishes." He added, "We will write to the heads of the IT firms in state to check the bills submitted to them by employees."
2 held for selling bills
The police of Gachibowli apprehended two people on 22nd of March 2018 who were allegedly involved selling fake bills for claiming maintenance to the IT employees. The accused were Rajnikanth, 25, from Serilingampally and Govardhan, 26 from Khairtabad. They were selling fake medical, fuel, travel and hotel bills to the employees for claiming money in their company. e police seized two cell phones, two bikes from them.