SIT arraigns four more cops in Varapuzha custody death case
DECCAN CHRONICLE | DC Correspondent
Published on: May 10, 2018 | Updated on: May 10, 2018
---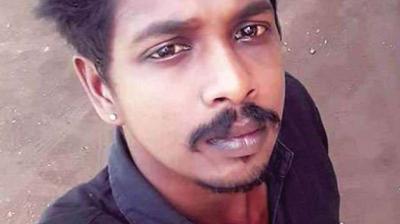 Kochi: The special investigation team (SIT) probing the custodial death of S. R. Sreejith has arraigned four more cops. Assistant sub-inspectors Jayanandan and Santosh Baby and civil police officers Sunil Kumar and Sreeraj figures on the chargesheet filed in a magistrate court here on Thursday. They face charges under IPC section 342 (wrongful confinement).
Mr Jayanandan was in charge of the Varapuzha police station on April 6 when they took him into custody as sub-inspector G. S. Deepak was away on leave. "All the four were present in the station when the young man was subjected to custodial torture in the lock-up," a source said. "They were also suspected to have a role in making forged documents showing his arrest was made only on April 7 morning." Earlier, the crime branch had arrested five cops, including Mr Deepak and North Paravur circle inspector Crispin Sam.
Also on Thursday, the investigation officers recorded secret statements of eight people including the person who had seen Sreejith being held. Meanwhile, the investigators took Vipin, Thulasidas and Ajith, the accused in the house attack case, to the residence of C. M. Vasudevan, who had committed suicide following the attack, for gathering evidence and recovered some arms used in the attack.