Varappuzha custodial death case: Fake complaint' betrays bid to trap Sreejith
DECCAN CHRONICLE | DC Correspondent
Published on: May 4, 2018 | Updated on: May 4, 2018
---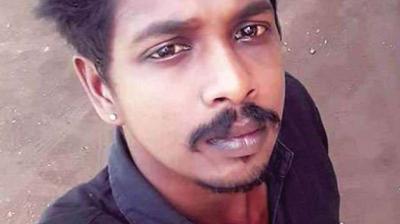 Kochi: The Crime Branch Team probing the Varappuzha custodial death case on Friday got vital evidence of attempts by cops to "frame" victim S.R. Sreejith when former Ernakulam Rural Superintendent A.V. George handed over a copy of the fake complaint that went "missing" from case file soon after death of the youth. George handed over a copy of the "statement" given by Vineesh, original complainant in a case relating to a group attacking a house, having the date marked as April seven. As per the statement, Sreejith and his brother were named by Vineesh.
However, the document, which was leaked to select media, went missing from the case files with the complainant himself refusing that he had named Sreejith and the victim's family releasing a copy of the original complaint filed on April six.
The Crime Branch team earlier quizzed George and a couple of senior officers for "clarifications" as part of its probe into "manipulation" of documents allegedly by a section of police to establish that Sreejith's was not a case of mistaken identity and that the youth was taken into custody since his name had figured in the complaint.
Though the SIT directed the SP's office to submit all documents in the case, the "revised" complaint was missing. A copy of the same was handed over by George when a senior official of the investigation team called on him at the Aluva police club, sources said. George, however, reportedly told the SIT team that the 'statement' was taken by North Paravur CI, fifth accused in the case, and he got only a copy of the same. The Crime Branch officers are now probing source of the document. Sources said it's unlikely that action would be taken against George in the case though he might face departmental action for formation of special squad 'Rural Tiger Force' in violation of a recent direction from the DGP office.
Meanwhile, the Varappuzha police on Friday lodged a case after the victim's brother Sajith filed a complaint that the family received another threat letter asking them to withdraw complaint against three RTF personnel accused in the custodial death case. The letter, purportedly from Thiruvananthapuram Rural Shadow police personnel, threatens that Sajith would face the same fate as that of his brother if the family refuse to withdraw the complaint.