A slice of life through slam
DECCAN CHRONICLE | DC Correspondent
Published on: January 25, 2018 | Updated on: January 25, 2018
---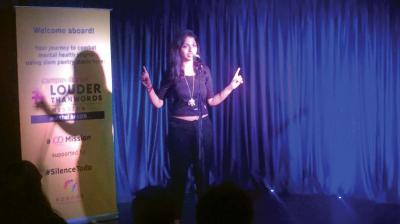 Today I am a hero because my smile reaches my eyes.
Today you are a hero because your firework self is lighting up someone's world, and it is okay for that someone to be you...'
- Lavanya
21-year-old Lavanya's ability to tap into her innermost thoughts and turn that into verse that is both perceptive and moving grew incredibly from a mother - also a poet - who tasked her with writing to improve her handwriting!
"My mother who is also a poet inculcated me into the habit of writing since I was very young. What started as writing practice to improve my handwriting eventually turned into me turning to creative writing. It grew on me and became a medium to express my thoughts and emotions," said the student of Christ College, where she is doing a triple major in literature, theatre and psychology. This coming Sunday, she will take the stage with many of the city's poets at an unique event put together by Mouth of Word which will see poets come together to celebrate the spoken word through poetry at a day-long session at The Flying Squirrel.
The first time she mustered the courage to stand up in front of a microphone to share her otherwise private poem, she felt a frisson as she saw how poetry and theatre could come together and set the mood in the room.
"That one moment when I realised this enmeshing of theatre and poetry was enough for me to know that I was on the right path," says the young poet.
What's taboo, what lines does she cross, does she write about the things that really matter to her? "It's always a random thought; an observation that stays in my mind and then I build a poem around it," she says.
Lavanya is just one of the many young 'slam' poets who are preparing to showcase their 'thoughts' at 'Mouth of Word', a poetry collective that aims to get people to see that writing can be lucrative and give a fillip to poets, young, unknown, rarely heard .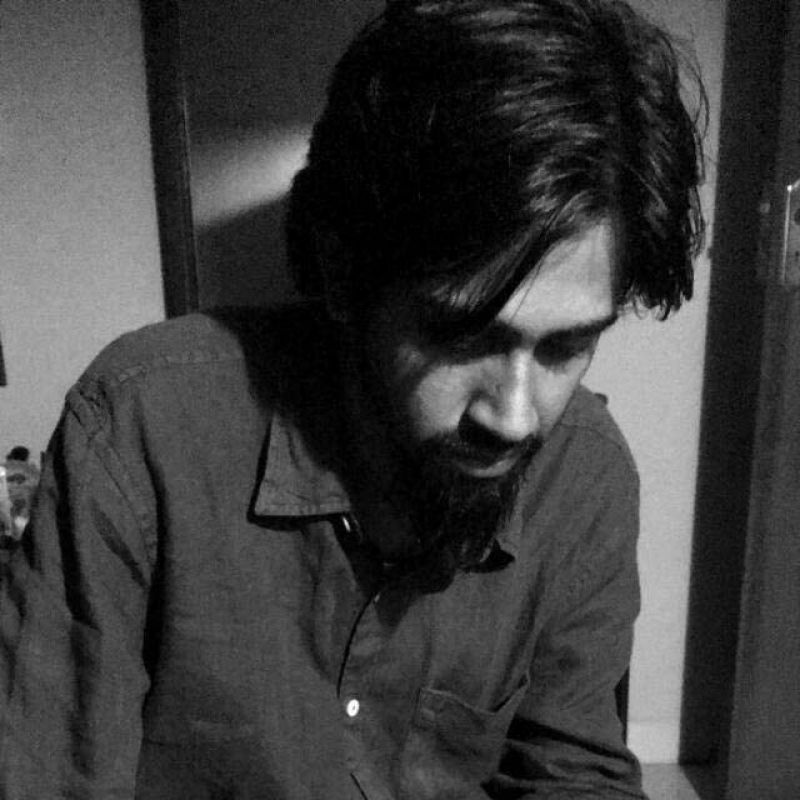 Pranav K.
Co-founded by the multi-faceted Pranav K., Mouth of Word' which is a part of the ten days Coffee Harvest Festival being held at The Flying Squirrel, it could be the launch pad for many a young poet.
Pranav himself, always knew he wanted to be an artist. "So I was all around the place, promoting art as an animation artist, as a musician, as a writer, as a painter and now as a poet. I just find myself exploring art with no fixed channel and have still managed to stay afloat," says Pranav, who has been embracing his multiple identities throughout his life, and finds Bengaluru wholly open and welcoming to new ideas, giving space for artists to grow.
Hoboskatov (a pen name Pranav gives himself), who describes himself as a" strange romantic," will present his 'Ode to the Sound Engineer', where he romanticises an engineer's life and the struggles that they face. He finds even an insult directed towards him "poetic in my head" and interprets his poems as "a long conversation between him and the listener". His 'spoken word' - unlike the other poets here - lies somewhere between stand up and poetry where even the mundane is grist to the youngster's mill.
Introduction to the 'spoken word' has been the way to self-discovery for another youngster, an 18-year-old who took a gap year after finishing school, Bangalore International, unable to decide what path to choose for herself. Kiana who always found herself drawn to the stage isn't necessarily driven to write about the personal but would rather have a wider canvas, choosing to comment on women rights, feminism, what goes around...
"I attended a few open mic events majorly because of my teacher's nudge towards it after she introduced me to slam poetry and eventually I realised this is it, it's something I could get really passionate about."
What: Mouth of Word
When: 27th January, 7 pm- 8 pm
Where: The Flying Squirrel
Entry: Rs 350