No place for Chennai's indie music bands?
DECCAN CHRONICLE | Kirubhakar Purushothaman
Published on: September 20, 2017 | Updated on: September 20, 2017
---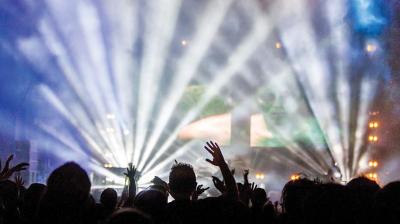 In namma ooru Chennai, one can often come across random, mediocre international bands and artistes staging their gigs at music festivals and college galas— a few of the outfits have even garnered a fan base here.
But on the other hand, seldom does an indie band from Chennai get a chance to perform at prominent fests, let alone travel abroad for gigs — despite their talents being on par with musicians from overseas. As this disparity has been raised by many indie musicians on several occasions,we speak to local musicians and the managers in the city — on why the glitz and glamour of an average foreign band gets so much mileage.
Tenma, who's a part of the popular Tamil rock outfit Kurungan, recently took to social media, to discuss about this unfair bias that happens in the indie scene. He laid the blame on the event promoters for failing to promote the local original acts abroad and focusing only on bringing international acts to look 'cool'.
Talking to DC, Tenma further explains, "Initially, people who had money, started bringing in some international acts, which was exciting for everyone. Later, it just became a format — every show had to have an overseas 'headliner'. Now, the promoters don't care if the talents they bring in are good or bad. It just comes down to boasting that they have got a foreign act here."
He adds, "So, basically, the notion is this — local musicians, however accomplished they may be, are always going to be inferior compared to artistes from abroad — it's totally wrong! I think it is borderline racism and we should be ashamed of ourselves."
Musician Shema Mariya, director of S.L.A.B. entertainment, a company that represents independent artistes, opines, "The difference in disparity between indie musicians from Chennai and their international peers starts at the term 'independent music'. The technical meaning of independent music is often
shortened to 'indie music', which is music produced independently from major commercial record labels or its subsidiaries. Whereas, the meaning in Tamil Nadu, quite simply put, is 'non-cinema' music. Our state's tinsel town-driven obsessions are fed continuously by almost all channels of media and therein lies one of the fundamental reasons for this difference. Quite a few of Chennai's trending bands, through their visibility on their social media platforms, have toured nationally and in some cases, internationally this year — yet, they have almost no patronage in their home city simply because of lack of structured marketing and live show platforms for the performance arts here."
She adds, "The independent music circle has to migrate from the niche circle of restaurants, bars and colleges into bigger performance spaces that the public can access. With the police support, state government permission and corporate sponsors, this can completely change the scope for a musician in Chennai through exposure to the masses and level the playing field between them and their international counterparts."
On the other hand, Eddie Prithviraj, director of Unwind Centre, who has brought down various international acts to Chennai, says that the problem is two-fold, "We don't have huge support from the public for a indie band to go abroad and perform. The second thing is that there is lack of proper representation for Chennai bands in international circuits."
In other countries, the government helps the upcoming bands to spread their wings, but though we have certain facilities here, the new local bands don't know how to go about availing them. There is a lack of proper guidance. But in terms of talent pool, we are on par with any other country. In Chennai, the talented artistes have been booming for the past one decade," Eddie affirms.
He adds, "Also, internationally, we are known for our folk and Carnatic music, and people expect the same from us. Even if I pitch in a rock band from our side to an organiser of an international event, they prefer taking a Carnatic singer or a folk musician over indie bands. But we're slowly breaking that image."
Jhanu, an indie musician, popular for his Nerrupu Da cover, says, "Forget going abroad; there are venues in Chennai, were Tamil rock bands are not even allowed! It is not possible to even go to other states to perform. I don't know on what basis things work at all." He further states that there is a sort of elitism associated with live music — "Live music can be enjoyed only by someone who can spend Rs 600 or Rs 700 — but it shouldn't be the case. Music should reach everyone. As a person who started his career outside Chennai, I see this scenario only here. The state of affairs is good in other states including Kerala. Maybe TN will follow suit soon?"