Print lowest while digital shows highest growth in Indian media
DECCAN CHRONICLE | DC Correspondent
Published on: March 20, 2018 | Updated on: March 20, 2018
---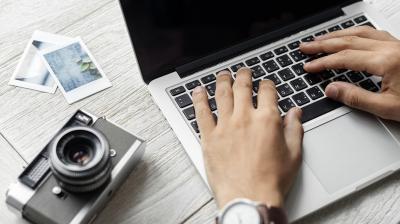 Glass Half Full, Half Empty
"Indian media and entertainment industry story, the big ambassador of Indian soft power, is that of a glass half full and half empty", Siddharth Roy Kapur, Co-chair, FICCI Media and Entertainment Committee, notes almost prophetically at the inaugural session of the annual jamboree of India MandE Industry, FICCI Frames, at Grand Hyatt held from 4th to 7th of March, 2018.
Rightly so, indeed.
Healthy Domain Growth
The sector, according to the industry status report released by Ernst and Young and FICCI during the event, touched Rs.1.5 trillion ($22.7 billion) in 2017, a growth of 13 per cent over the last year, while the economy overall grew at half of that rate.
It is all poised to cross Rs.2 trillion or $31 billion by 2020, which is a healthy growth. On the other hand, a few large areas of the industry, i.e. print, radio, music, out of home and television: all grew at less than 10per cent over the previous year, print being at a lowly 3per cent.
Animation, films and digital media grew from 25 to 30 per cent over the earlier year.
Employment@Crossroads
Look at another perspective. The direct employment in MandE sector has crossed 1 million people, and the total including indirect and induced employment is above 5 million, which is a substantial number, but is miniscule in front of 1.3 billion people strong nation, and a huge majority of this number is under-trained and digitally semi or sparsely skilled whereas the growth of the digital media last year was the highest, at 30per cent over 2016.
The needs for structured and formal training in content production, re-skilling of people already in the industry for long, and entertainment business management skills to monetize content across all platforms, are all the more urgent today than ever before.
Media jobs being non-repetitive and imagination driven, though technology facilitated heavily today, remain an area which will not be largely replaced by machines and hence are a long-term job prospect, which is often missed out by learners and mentors alike.
Films Fast Forward
Look at the film industry which has grown by a very healthy 27per cent over the earlier year, and stands now at Rs.156 billion in 2017, which is still less than half of what Avatar film earned in all languages globally.
While India has produced more than 1500 censored films in all languages together last year, Hollywood has not crossed 700 films, but we have earned roughly 1per cent of the total income of Hollywood!
For us $100 million income of a film is outstanding success of a film, for Hollywood it is $1 billion! We had around 8000 film screens by the turn of this decade in 2010 and China some 9000. But today China has crossed 45,000 screens for films, and we are at 9000 total.
Dangal with more income in China than in India and Bahubali in all languages together and both parts included have earned like successful Hollywood films. Even Marathi and several South Indian language films have earned more than 100 crores each: these being matters of pride and hope ahead.
But low-cost screens in the hinterland are a must. "Dial up the screen density for future growth in film sector since supply is interestingly an important vector of demand here," rightly says Sudhanshu Vats, Group CEO, Viacom 18.
TV to Stay
India produces 16,000 hours of fresh entertainment content for all general entertainment channels together, which is 12 times more than USA, but earns less than 8per cent of the TV income of them. We have 784 million TV-viewing people in India, more than the total population of European continent, but an income much lower than them and with opportunities to grow further more in a nation which is almost double at 1.3 billion.
Where is Digital Value Adds?
In spite of the enormous 30per cent growth of the digital media in 2017, to Rs.120 billion (up from Rs.92 billion in 2016), use of Virtual Reality, Augmented Reality and Artificial Intelligence in the entertainment sector is still in its infancy. Shooting in physical sets, use of given resources and human skills are almost the sine que non of Indian entertainment content production, whereas globally AR-VR-AI contribute to content generation heavily, cutting down human interference and costs drastically.
Media as Force Multiplier
We are all aware of the force multiplier impact of media and entertainment sector on other sectors of the economy like tourism (e.g. Ladakh after 3 Idiots), fashion and merchandise, retail sales, mall sales wherever multiplexes are there, etc. Tourism is already an industry of $150 billion and media fuels the same. Media has seamless linkages with e-commerce. However, the potential in all of these is not even a quarter exploited yet. There is enough headroom and tailwind for growth.
Industry's Self Introspection
There are several things that the industry itself can do to strengthen its reach, impact, business and engagement of audiences. First, it has to realise that collaboration is a better strategy than competition or even when you compete with your peers.
Also, industry has to take common stands, when facing the government, when combating attacks from fringe elements on itself, and when upgrading its standards.
Second, each media platform or initiative needs to learn to have some unique positioning, specialization and focus and not do everything for everyone. Third, industry needs to wake up to measurements, accountability and big data analytics, especially in the rising digital age.
Approximation and befooling audiences and advertisers, and data-fudging shall be matters of the past, going ahead. Fourth, an immense quantum of collaboration with youths will be needed, for example on the lines of V-SEP program of the Viacom group: Viacom Start-up Engagement Program.
Government as Game-changer?
On the other hand, the government can be a game-changer too. And the biggest aspect in it is the commencement of e-enabled time-bound single window of clearances for events, licensing, varied content production permissions, et al, on which the Niti Ayog currently is working with support from the industry. But that is a long way to go yet.
With the data-prices falling, the digital access of entertainment and information content has grown tremendously and audio-video consumption experiences should be even better with 5G connectivity coming ahead. But for that the process of auctioning 5G spectrum, facilitating ease of doing content and digital business etc need a major push from the government at the Centre.
Policy paralysis to uncertainty have often plagued the industry. Since demonetization and GST implementation have been a twin attack on media economy, its industry status now needs a strong fillip from the government to gain lost ground, credits, outreach and credibility ahead.
Quest of a Positioning: The Union Minister for Information and Broadcasting, Smriti Irani, interestingly noted in her interaction at FICCI Frames, that Indian MandE industry should not compare itself with Hollywood and China (except for business numbers), but should position itself uniquely with its story-telling skills with the largest media consumer base in the world being here.
Re-imaging the Future: The next move of this sector has to be re-imagine itself, and in digital language and space more particularly, to create global capacity going beyond domestic market and the NRI-PIO circles (just as seen in the case of Dangal or Bahubali).
Media can be the true-blue Make In India success-story with stories, people, technologies, places and force multiplier synergies with other sectors of the economy: all being here and now in India.
The article has been authored by Prof Ujjwal K Chowdhury, School Head, School of Media, Pearl Academy, Delhi and Mumbai.