'Racist' Mahatma Gandhi statue pulled down by teachers in Ghana
DECCAN CHRONICLE | DC Correspondent
Published on: December 17, 2018 | Updated on: December 17, 2018
---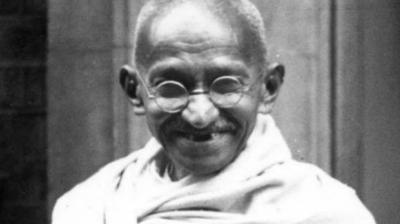 A statue of the renowned Indian independence leader Mahatma Gandhi was pulled down by lecturers on a university campus in Ghana. The teachers argued that Gandhi was a racist.
According to a report published in MailOnline, having campaigned for the removal of the statue for two years, teachers at the University of Ghana decided to take matters into their own hands and pulled down the statue.
The statue was unveiled to the public in June 2016 by India's former President Pranab Mukherjee. However shortly afterward lecturers started a petition to get rid of the statue, which had been located in the university's recreational quadrangle.
According to the BBC, the petition said that Gandi was 'racist' and called for African heroes to be honoured instead.
The Guardian further reported the professors as saying that the only historical figure memorialised on the university campus not being African was 'a slap in the face' that undermines their struggles for autonomy, recognition and respect.
Apparently they also cited several of Gandhi's writings which refer to black South Africans as 'kaffirs' (a highly offensive racist slur), accuse the South African government of trying to 'drag down' Indians to the level of 'half-heathen natives' and describe Indians as 'infinitely superior' to black people.