Woman learns daughter is dead from Facebook post
DECCAN CHRONICLE | DC Correspondent
Published on: July 3, 2018 | Updated on: July 3, 2018
---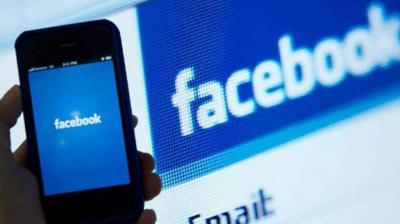 A devastated mother discovered that ther six-year-old daughter had died after seeing a Facebook appeal when the girl vanished - and begged users "someone tell me what's happened".
Alesha Macphail had vanished from her home in Rothesay on the Isle of Bute at around 6.25am yesterday before she was found dead two-and-a-half hours later.
Grandmother Angela King put out a frantic post on Facebook using pictures of the youngster in a desperate bid for information.
Alongside one photo, Angela wrote: "Alesha has gone missing from our house please help look for her".
Mother Georgina Lochrane , 23, then commented on the post asking what had happened to her daughter.
She said: "Someone tell me whats happened that's my daughter."
She then made the heartbreaking discovery Alesha had been found dead after other users posted links to news reports of the tragedy.
She heart-wrenchingly posted: "That's my f***** daughter".
It is understood the youngster was staying with her dad Robert MacPhail and grandparents Calum MacPhail and Angela on the island.
Members of Angela's family claimed the grandparents, who had been looking after Alesha for part of the summer holidays, had tried to make contact with her mum.
Police Scotland confirmed Alesha's body was discovered in woodland on the site of the abandoned Kyles of Bute Hydropathic Hotel.