Scientists could soon grow human brains to learn more about Alzheimer's disease
DECCAN CHRONICLE | DC Correspondent
Published on: October 24, 2018 | Updated on: October 24, 2018
---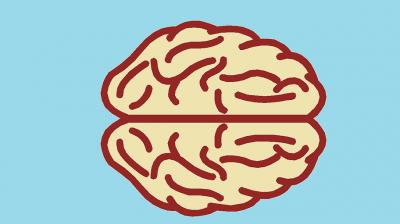 Creating a human brain in a lab may soon be a reality, according to a report by the Daily Mail.
Scientists have already had success growing a 3D model of the brain. They achieved this by using human cells.
For years, scientists have been attempting to create brain tissue. However, this technique uses neutral tissue to create 'brain-like organoids', the report explained.
According to the report, the team from Tufts University have designed "three-dimensional (3D) human tissue culture models for the central nervous system".
Their hoping this will help them better understand and learn more about abnormal brain activity. Researchers also hope their work could offer better treatments for Parkinson's and Alzheimer's patients.
"The growth of neural networks is sustained and very consistent in the 3D tissue models, whether we use cells from healthy individuals or cells from patients with Alzheimer's or Parkinson's disease," William Cantley, Ph.D graduate at the Sackler School of Graduate Biomedical Sciences at Tufts, is quoted as saying by the Daily Mail.
Adding, "That gives us a reliable platform to study different disease conditions and the ability to observe what happens to the cells over the long term."