Here are 5 podcasts every fitness enthusiasts must listen to
DECCAN CHRONICLE | DC Correspondent
Published on: November 22, 2018 | Updated on: November 22, 2018
---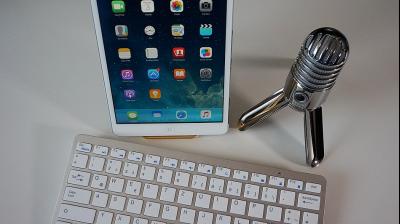 There is no denying the fact that keeping an eye on health and fitness routines should be of utmost importance for everyone who wants to withstand the test of time.
While many of us sign up for fitness sessions, we hardly get enough time to remember all the instructions and insights.
Thanks to the technology, podcasts are emerging as the medium to help one stay on top of all the latest health and fitness trends and news. From quick exercise routines, muscle building lessons, or running lessons to participate in a marathon, podcasts carry wisdom on the latest fitness retreats and nutritional while being 100-percent free and on air regardless of the time.
Here is a list of 5 podcasts that one can listen to while commuting to work, working out at the gym or while practicing yoga in a garden.
Keto For Normies: These weekly podcasts are meant for the people who are following the Keto diet. They feature guests from all walks of health, nutrition and business to give the audience an insight into their relationship with the diet guidelines they follow and the businesses they run. They also shed light on specific topics surrounding the health and science of a ketogenic diet, with expert advice and tips for being successful on a keto diet.
NHS Couch to 5K: These episodes encapsulate a special running plan that has been designed to get complete beginners from being a couch potato to running. This podcast is popular amongst people who want to build their stamina to 5 kilometres (or 30 minutes) within a time period of nine weeks.
The Ultimate Health Podcast: Published by Health & Wellness Experts, Dr. Jesse Chappus and Marni Wasserman, these podcasts teach and inspire the audience to reach their maximum potential in the realm of health. It covers topics like lifestyle, nutrition, fitness, self-help, sleep, meditation, and spirituality. The episodes carry the interviews of many world-class experts in the health & wellness community.
20 Minute Fitness: These podcast episodes dive into the science and technology of today's fitness world. Comprising of all the need-to-know info about the latest in fitness nutrition, science, and methodology, these are meant for anyone who wants to stay up to date with the current fitness news and trends without taking up all the time.
Exercise-World Fitness Social Network: This podcast is meant for personal trainers, fitness enthusiasts, gym carry all the essential tips and information to keep professional health experts up to date with all the new fitness and workout trends.
The article has been authored by Gautam Raj Anand, Founder & CEO, Hubhopper- India's largest podcast directory and content aggregator.