UN World Food Programme launches global ad campaign on hunger and malnutrition
DECCAN CHRONICLE | Arpita Halder
Published on: October 21, 2019 | Updated on: October 21, 2019
---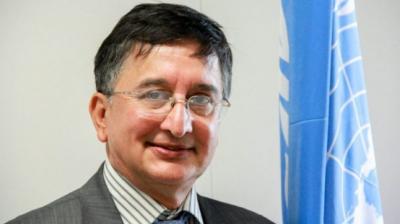 On the occasion of World Food Day, the United Nations World Food Programme (UNWFP) announces the launch of its global cinema campaign "Feed Our Future" in India with support from UFO Moviez to engage and motivate moviegoers to help in spreading awareness and working towards creating a world with Zero Hunger.
The new campaign aims to build on last year's results which helped to double awareness of WFP among those who saw the ad and raised more than half a million dollars through online giving and through a 38 percent increase in downloads of the agency's #ShareTheMeal donation App.
WFP's ShareTheMeal is the world's first app against global hunger. The app enables users to make small donations to specific WFP projects and track its progress.
In 2018, the Global Cinema Advertising Association, SAWA and WFP came together with Facebook to translate Sir John Hegarty's concept of using the power of cinema for social change to trigger donations on the social media platform, converting cinema goers into donors. Together with ShareTheMeal, online donors provided one million meals to children in need around the world through WFP. WFP reaches more than 52 million children every year, providing vital food and nutrition to help them not only survive, but thrive.
In an exclusive interaction with Bishow Parajuli, WFP India Representative and Country Director, UNWFP says, "This is the second year of our campaign and through this we want to create awareness, bring about changes, add value and work towards making the world hunger free." He further highlights that 30 per cent of the food produced gets wasted – from farm to market, in storage process and at home. Showcasing this campaign on a bigger scene with SAWA and WFO will help in creating more awareness.
In 2015, India, along with other countries, signed the declaration on the 2030 Agenda for Sustainable Development, comprising of seventeen Sustainable Development Goals (SDGs). Within this agenda, ending hunger, achieving food security and improved nutrition and promoting sustainable agriculture was set as Sustainable Development Goal 2.
The United Nations World Food Programme is the world's largest humanitarian organization committed to saving lives in emergencies and changing lives through sustainable development. In India, WFP has been working in partnership with the Government for more than 50 years to contribute to its efforts to achieve food and nutrition security. WFP does this by demonstrating scalable pilots, providing specialized knowledge and international experience for effective implementation of food safety nets and supporting research and monitoring efforts.