Woman claims she developed cravings for beer after receiving 'heart of dead soldier'
DECCAN CHRONICLE | DC Correspondent
Published on: October 17, 2018 | Updated on: October 17, 2018
---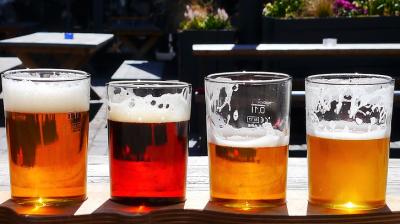 A woman claims she developed a strange craving for beer and could only smell damp socks for a year after receiving the heart of a dead soldier, the Daily Mail reported.
Sheron Williamson, from the UK, was diagnosed with a rare condition called giant-cell myocarditis, where the heart is inflamed.
Despite undergoing two surgeries to make her heart rhythm normal, she suffered from a cardiac arrest and lost a lot of blood.
As a result, she was immediately put on transplant list. Doctors warned she only had two weeks to live if she did not have the surgery.
Fortunately, she received a heart a few days later and underwent transplant surgery.
While the procedure was a success, Williamson began to have the bizarre side-effects from 'wearing somebody else's heart'.
"I wasn't told much about the man who donated his heart to me, apart from the fact that he was 38 years old and had two babies," she is quoted as saying by the Daily Mail.
However, she is extremely grateful to the donor family for giving her a second chance at life.
The Daily Mail quoted Williamson: "I am so grateful I have been able to see my daughter grow up.
"Sheroni (her daughter) has been inspired by my experience and wants to help by working as a transplant co-ordinator or coronary care nurse."