Here's why your fairness cream could make you prone to fungal infections
DECCAN CHRONICLE | DC Correspondent
Published on: April 10, 2018 | Updated on: April 10, 2018
---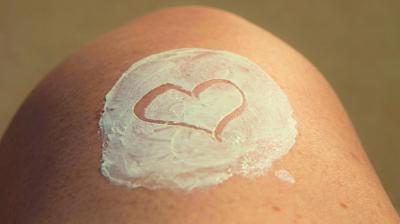 New Delhi: Did you know that your skin ointment and fairness cream can make you prone to fungal infections and resistant to anti fungal treatments?
Dermatologists and family physicians have been noticing an unusual increase in the Fungal (commonly called as ringworm infections among the public) across the country over the past few years.
Indian Association of Dermatologists Venereologists & Leprologists (IADVL), world's second largest Association of Dermatologists and India's largest official body of Dermatologists, observed 'World Skin Health Day' on April 6 here to highlight skin hygiene (Swatch aur Swasth Twatcha), prevention of misuse/abuse of topical steroid creams, epidemic of fungal infections, and prevention of quackery related to the matter.
In India, there is a rampant misuse and abuse of topical steroid creams by not only the rural populace but also the educated people in urban areas.
Dr Rohit Batra, Dermatologist, Sir Ganga Ram Hospital, said, "There are some ointments and fairness creams sold in the market that have huge content of steroid. These products are easily available over-the-counter without any prescription. So, in case of any skin problem, it is essential to consult dermatologists having MD, Diploma and DNB qualifications."
It is also frightening to see how drug companies manage to obtain permission to introduce newer antifungal formulations such as fluconazole powder, itraconazole powder as well as cream and amphotericin B gel.
The easy availability of TCS and combinations containing TCS and antifungals has to be controlled stringently. Topical steroids and their combinations need to be sold as 'prescription only' aka 'Schedule H' drugs.
Dr.Ramesh Bhat, president, IADVL, said, "Owing to several reasons like global warming, environmental changes and use of non prescribed anti fugal creams, there is a rapid increase in skin diseases. Since skin is the largest organ in our body, utmost care should be taken about it. Abuse and misuse of topical steroid creams is creating great problems."
In a research paper, published in The BMJ, Shyam B Verma, a consultant dermatologist based in Gujuarat, said, "The widespread misuse of skin creams and lotions that contain steroids in India is harmful and out of control."
A study of 2,926 dermatology patients in 2013 showed that 433 (14.8 percent) were using topical steroids and 392 (90.5 percent) had harmful effects.