Central obesity increases heart attack risk: Experts
DECCAN CHRONICLE | DC Correspondent
Published on: January 10, 2018 | Updated on: January 10, 2018
---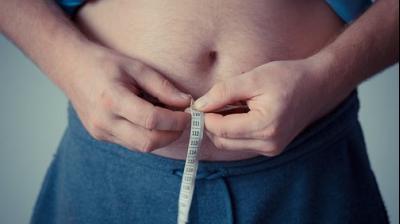 Chennai: A recent study conducted at Massachusetts General Hospital and Harvard Medical School reveals that the manner of body fat deposition can indicate higher risk of heart attack.
The study says that central obesity or abdominal obesity is a major risk factor as regards cardiac issues in men who get fat deposition in the deep belly, while women get fat deposition in the lower back and lower abdomen. More than 200 patients were examined and their cardio-metabolic risk profile analyzed.
This pattern of fat deposition in men and women is seen in Chennai and the risk associated with it should not be ignored, say cardiologists.
"There is a strong correlation between central obesity and cardiovascular disease. Central obesity is seen even in lean men who have fat deposit only in the upper abdomen area. But the risk of cardiac problem is the same as in obese people. Due to lack of awareness and poor prognosis, it is often ignored," said Dr G Sengottuvelu, senior interventional cardiologist, Apollo Hospitals.
Talking of similar manner of fat deposition, Dr Sengottuvelu said that though deep belly fat is uncommon in women, once it is established, the risk of cardiac disease is higher than in men. In women, increase of visceral fat, which is fat deposited in the deep belly, is more dangerous than for men, he added. Though women generally carry fat in their thighs and hips, visceral fat can be more harmful despite being less superficial.