Expert reveals the worst place to store eggs
DECCAN CHRONICLE | DC Correspondent
Published on: November 6, 2017 | Updated on: November 6, 2017
---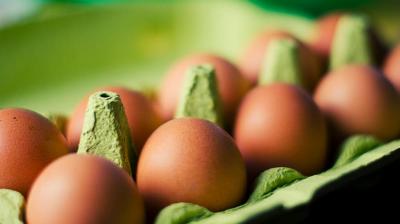 Where is the right place to store eggs?
Some people believe that it should be kept in the cupboard instead of the fridge.
However, a storage expert told The Sun the best place for them is the fridge. But where you keep it in the fridge is even more important.
Most people generally store eggs in the compartment by the fridge door that is made for the purpose of storing them. But the plastic rack is the "the worst place to put eggs", according to the report.
Vlatka Lake from Space Station explained the eggs would be subjected to a series of sudden temperature changes in that spot. This will cause the eggs to rot faster.
"Egg racks are susceptible to changes in temperature due to the fridge door opening and closing and can cause your eggs to go rotten more quickly," Lake told The Sun.