Britain introduces sugar tax on soft drinks in bid to tackle obesity
DECCAN CHRONICLE | DC Correspondent
Published on: April 6, 2018 | Updated on: April 6, 2018
---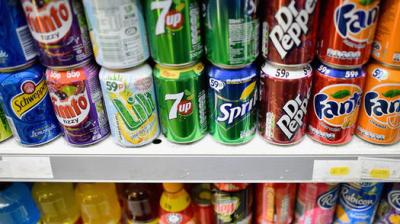 London: Britain on Friday joined France, Norway and Mexico in rolling out a sugar tax on soft drinks in an attempt to tackle obesity and tooth decay in children.
Drinks containing five grammes of sugar per 100 ml will face a lower rate of 18 pence ($0.25, 0.21 euros) per litre, whereas those with more than eight grammes per 100 ml will face a rate of 24 pence per litre.
Top-selling brands such as Fanta, Ribena and Lucozade have already cut the sugar content of their products to avoid the tax, but Coca-Cola and Pepsi will both stick with the same recipes, which both contain more than 10 grammes per 100 ml.
"Our teenagers consume nearly a bathtub of sugary drinks each year on average, fuelling a worrying obesity trend," said Public Health Minister Steve Brine.
"The levy is a ground-breaking policy that will help to reduce sugar intake."
The government hopes the tax will raise 163,240 million pounds per year, which it will spend on sports facilities and breakfast clubs.
Former finance minister George Osborne, who unveiled the tax policy when in office, believes milkshakes with large quantities of sugar may be targeted next.
"I suspect the sugar tax will start to be extended to things like milk products, which I was nervous of going into in the first instance because I wanted to establish the case for a sugar tax," he told BBC's Newsnight.