KFC's menu is about to go healthy
DECCAN CHRONICLE | DC Correspondent
Published on: May 30, 2018 | Updated on: May 30, 2018
---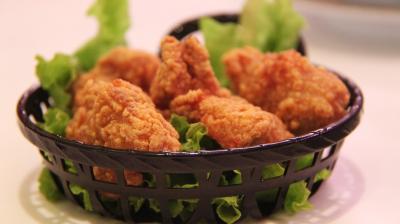 In a revelation that has surely been welcomed by health enthusiasts, fast food chain KFC has promied to change its menu and remove 20 per cent of calories per serving by 2025.
The chicken giant, famed for its buckets and Zinger Burgers will also let customers swap their fires for healthy sides instead.
However, they are not the first food chain to promise change, McDonald's already give customers to swap their fries for a bag of carrot sticks or fruit.
But KFC is also considering offering only low or zero calorie carbonated drinks – and are to trial a vegetarian option later this year.
By 2020, the company plan to have more lunch and dinner options available under 600 calories.
KFC made the announcement now to allow time to test various methods to reduce the number of calories in the current menu without compromising on taste.
The menu changes will see healthier sides to help customers towards their five-a-day KFC has also committed that they will only launch low or zero calorie carbonated soft drinks to further their calorie reduction.