Tiesto releases special edition Budweiser
DECCAN CHRONICLE | DC Correspondent
Published on: August 25, 2016 | Updated on: August 26, 2016
---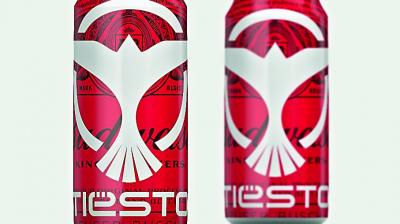 Music festivals and beer is a match made in heaven, with one inspiring the other regularly. This time around, Belgian electronic music festival Tomorrowland has played muse to a new, limited-edition beer. Ace DJ and producer, Tiesto has joined hands with Budweiser to create the special brew.
Tiesto launched a surprise set with a track called Infected at Tomorrowland, late last month. The track was launched to celebrate his two-year collaboration with the beer brand, which said the song was launched to represent "a shared belief that music has the ability to infect the soul."
While the DJ belted out his track, Budweiser brought in a tanker of beer to the gig and joined in the party. The beer-makers "pumped in" Tiesto's music and the energy of the fans into the batch sitting in the tanker and the brew will now be put up for sale in selected chains in the UK only, starting mid-August. The beer company has been in a long-time partnership with both the concert series as well as the DJ.