Check out these mood foods
DECCAN CHRONICLE | Uttara Bhattacharya
Published on: March 21, 2018 | Updated on: March 21, 2018
---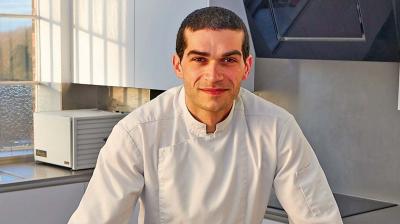 Those sudden hunger pangs, the maddening craving that won't go away, that comforting pot of deliciousness that demands your attention right now right here is something that everyone will be able to relate to. Ever wondered how we often correlate some foods with our mood? How a tub of ice-cream or cups of hot chocolate seem to eliminate all our woes of a bad day or even a heart-break?
Well, it is no black-magic. Science has all the answers to exactly why that is.
In celebration of International Day of Happiness, Uber Eats has partnered with globally-renowned Kitchen Theory founder and experimental chef Jozef Youssef to unveil a definitive list of mood-enhancing foods. Uber Eats unveils the top 10 foods scientifically proven to boost your mood. Data reveals that Indians are most likely to order a creamy pasta, ginger chai, oreo shake, and chocolate grill sandwich or mango ice cream to cheer them up. Uber Eats has uncovered that carbs, along with green and yellow foods, help turn your frown upside down.
According to, Youssef, who is also Associate Editor of the International Journal of Gastronomy and Food Science, carbs are not the enemy and are in fact one of the best ways to incorporate serotonin-producing foods into one's diet. Youssef's research showed a direct correlation between certain ingredients and improved mood, with different elements, including texture and colour, also yielding positive effects.
Crunchy and chewy foods, along with antioxidant-rich foods such as avocado, mango, blueberries and figs are proven to prevent and relieve stress. Green foods like vegetables calm us down while we associate yellow foods like bananas with happiness. Nutrient-rich foods like fish help us get through a busy day at work. Foods such as chicken, red meat, chocolate, and peanuts are high in tryptophan, a type of amino acid which boosts serotonin 'the happy neurotransmitter' proven to make us happier.
The data reveals that the most popular mood-boosting meals ordered in India include creamy pasta, ginger chai, oreo shake, chocolate grill sandwich, mango ice cream, badam milk, chicken popcorn and a fish meal. The data further reveals that ordering of these mood boosting meals peaked at around 8.00 pm on Sundays in India.
The popular top 5 mood-boosting dishes in Chennai are ginger milk chai, masala milk chai, avil milk, dum milks chai, and fish curry meals. Milk has emerged as the most popular mood boosting ingredient. Maximum Chennaiites indulge in dishes like Chai, buttermilk, milkshakes, coconut and rose milk. This was followed by corn base dishes.
Milk is known to be amongst the Tryptophan rich foods category that helps elevate or improve mood. While corn falls under the Serotonin food category that are known to produce happy hormones.
"There is a clear scientific link between the food that we eat and our mood. It's commonly said that variety is the spice of life, so having a rich and varied diet helps us maintain a happy mind and body", explains Jozef Youssef. So, the next time you find your calling (literally), you know exactly what to gorge into to satiate yourself.