Mahira movie review: The thrill of the chase
DECCAN CHRONICLE | Shashiprasad SM
Published on: July 30, 2019 | Updated on: July 30, 2019
---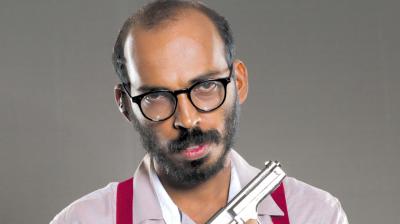 Director: Mahesh Gowda
Cast: Virginia Rodrigues, Chaithra Achar, Raj B Shetty and others
Times have changed for Sandalwood, with a good number of new filmmakers thinking out of the box and not sticking to the typical mass-masala commercial ventures. Mahira, a women-centric thriller packed with bits of emotion, is one such. At the outset, it may not be a hundred percent in terms of production matching the intended subject, but it does make a good impact overall.
Maya, played by Virginia Rodrigues, is an undercover agent happily running a beach café with her only daughter. Soon things change and Maya is now a fugitive, and on the run to keep both of them alive. What changes the circumstances into a cat-and-mouse chase of over two hours is the essence of this thriller.
One may even wonder whether Mahira is inspired by Hollywood action thrillers. Well, it is without an iota of doubt, but it certainly does not match the big scale of the latter. And yet, the tight screenplay and sensible narration make for a good experience. As do the unusually placed twists which pop up to keep the action moving forward. However, sometimes sentiments do overtake the thrilling moments in the later part of the film, even as the chase is on. Nevertheless, Virginia is impressive in her debut with all the action focused upon her. The humorous bits interspersed in the action sequences by Ondu Motteya Kathe actor Raj B Shetty seem misplaced rather than evoking laughter. But Chaithra is another actress after Virginia, whose impressive work stands out.
Despite its few shortcomings, Mahira guarantees the audience a change of pace that they will not regret.