Ittymani- Made in China movie review: Weak narrative for a strong plot
DECCAN CHRONICLE | Vidya Nair
Published on: September 6, 2019 | Updated on: September 6, 2019
---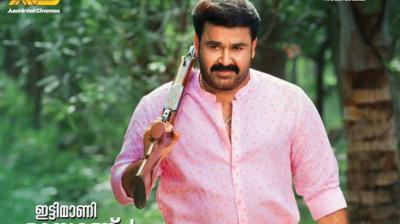 Director: Jibi Joju
Cast: Mohanlal, Siddique, KPAC lalitha, Radhika, Aju Varghese
A Mohanlal flick is always an anticipated one for Malayali audiences. The actor, who sizzled as Stephen Nedumpally in Lucifer, is back as a Thrissur native, but this time with a more relatable character. Ittymaani: Made in China directed by debutant duo Jibi and Joju is the story of a close fisted businessman known for bargaining and making commission even out of his mother's operation, but a man with family values trying to find a way to make his mother's friend happy whom he considers no less than his mother. Ittymaani, who makes duplicate items that even give a competition to the original ones, learned the art of duplicating from his father Ittymathen who spent a major chunk of his life in China, thus the tag line of the movie. It also has a connection with the crucial aspects of the movie. Plammoottil Annamma (Radhika), Ittychan's mother's (K.P.A.C. Lalitha) friend, longs to meet her children who are least bothered to meet their mother even once a year. Ittymaani makes an attempt to make Annamma's kids love and consider her the way she wants and thus begin the unexpected twist and complications.
Ittymaani addresses an important subject, especially in the present scenario, which raises questions on how old-aged parents are treated by their own children. However, the lack of narrative skills and a loose script fail to portray it properly. Moreover, the unpleasant puns in the narrative, which try to highlight the agony of an elderly woman neglected by her children, like referring her to a 'second hand ambassador' and 'a vehicle with good mileage and pick up' are extremely distasteful.
Audience might feel that bringing actors like Dharmajan Bolgatty, Salim Kumar, Aju Varghese and Hareesh Kanaran may pave way for some quality comedy scenes. However, these talents have very less space to showcase their skill and the dialogues fall flat in most of the places. The chemistry between Ittymaani and his mother is a treat to watch. Siddique (priest) too has done a descent job. Honey Rose, however, is just a part of the movie that even if deleted wouldn't have made any difference.
Ittymaani.. is a weak attempt to narrate a good subject that might only survive due to the performances of some ace actors.