The return of Tanushree Dutta
DECCAN CHRONICLE | subhash k jha
Published on: September 14, 2019 | Updated on: September 14, 2019
---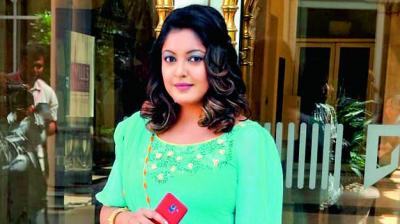 Tanushree Dutta, the woman responsible for the #MeToo movement gaining traction in India, is all set to get back to work. However, she is clear that she will not work with anyone accused of sexual misconduct as part of the movement.
"I already have turned down one film last year in November the moment I heard the director's name had come up in #MeToo. The top-tier producers were even willing to work around my India-USA itinerary and work with my intercontinental life schedule. But I politely excused myself and told them the genuine reason. Of course, the project never took off eventually, but the producers respected my decision and told me that they will come back with a different film next year if I'm up and ready for it," says the actress, who accused Nana Patekar of sexually harassing her on the sets of 2009 film Horn 'Ok' Pleassss.
The actress is actively looking for projects to take on, and hasn't settled on anything just yet. "I had got many offers last year from the moment I landed in India, but I was just closed to the idea of working at that time. Now, I will soon decide which project to do. I will be the first of my kind (a whistleblower) who resurrects her career amongst the people she is calling out for sexual misconduct. But I like challenges and I believe in miracles, so why not ask and see if I receive," Tanushree explains.
Nevertheless, the irony of returning to the very industry that she called out is not lost on the 35-year-old. "Not just ironic, but the sheer improbability of it, given that I don't just want to resurrect my career, but work with the best in town. Lord help me! I'm a hopeless optimistic," she concludes with a laugh.