Video: Salman gets overexcited on Iulia's song, jumps on Dabangg Tour stage!
DECCAN CHRONICLE | DC Correspondent
Published on: July 1, 2018 | Updated on: July 1, 2018
---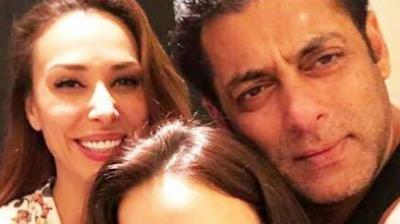 It is very rare to see superstar Salman Khan get excited like a kid, but when he does, it definitely is something that shouldn't be missed!
No matter his age, Salman Khan still is young at heart and it can clearly be seen every time he is around his special someone.
These days the special someone we guess happens to be his alleged girlfriend Iulia Vantur, who makes him smile and blush and get excited.
It happened once again at the Dabangg Tour where Salman had another kind of energy after hearing Iulia's voice from his 'Race 3' song 'Selfish'.
Accompanying him on stage was Daisy Shah who took the steps slowly, but Bhaijaan jumped from one end to another, excitement clear on his face and body language.
Watch the absolutely adorable video (not sure about the song yet, though) right here: