Foreign brands to push commercial realty growth
DECCAN CHRONICLE | DC Correspondent
Published on: May 23, 2018 | Updated on: May 23, 2018
---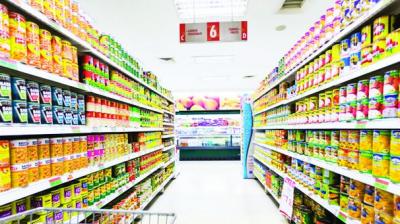 MUMBAI: With local as well as overseas retail brands planning further expansion in India to capitalise on the rising disposable income and changing lifestyle of consumers, the number of retail malls are also expected to see a significant increase in the coming years.
According to property consultant JLL, about 90 new malls spread over 3.4 crore square feet are likely to come up in the next five years. Sensing huge growth potential, private equity investors have already pumped in Rs 5,500 crore into the domestic retail sector since 2015 out of which Rs 1,000 crore came in during the first quarter of 2018 making it one of the best quarters for the sector in recent times.
The steady increase in interest from private equity investors, according to JLL, has propelled developers of retail malls to re-evaluate their portfolio to include three determining factors — product, catchment and customer experience. This will going forward would be the core of creating a successful retail space. About 60 per cent of new malls are being planned under the superior category.
"Developers are making use of past experiences and learnings to create superior quality malls. Some of the key factors determining the success of malls will be design, varied tenant mix, strength of catchment, infrastructure and amenities among others. Out of the upcoming supply, the malls under the superior category will do well as they have the right fundamentals," said Ramesh Nair, CEO and country head, JLL.
There will also be consolidation in the industry with the small and poor quality malls transforming into small offices, hospitals and educational institutions.
Anuj Puri, chairman, Anarock property consultants, said the rapid urbanisation, increasing disposable income and changing lifestyle of the middle class would propel the Indian retail sector to $1.1 trillion by 2020.
"Overseas retailers are now expanding exuberantly. It's not just the metros they are targeting, but even tier-2 cities like Ahmedabad, Chandigarh, Lucknow and Jaipur, to name a few. Malls are literally mushrooming across the Indian subcontinent," he added. Currently there are over 600 operational malls across the country.