AAI set to invite bids for remote ATCs
DECCAN CHRONICLE | DC Correspondent
Published on: August 19, 2018 | Updated on: August 19, 2018
---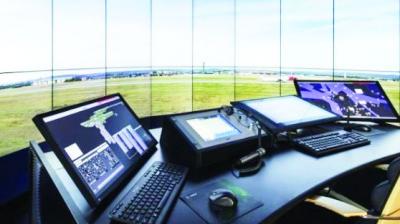 New Delhi: The Airports Authority of India has prepared the specifications for remote air traffic control towers and open tendering process to select entities for setting up such facilities will start shortly, a senior official said.
State-owned AAI, which manages more than 120 airports, is expected to operationalise more number of aerodromes, especially with new routes under the regional air connectivity scheme.
Against this backdrop, the national airports operator has been exploring the possibility of remote towers for ATC (Air Traffic Control) services.
"Increasing pressure to reduce costs while even enhancing their service offering forces air navigation service providers to re-think the status quo and to explore new concepts such as remote towers," AAI chairman Guruprasad Mohapatra said.
Remote towers concentrate ATC at one central location instead of having resources at each single airport, thus opening up a wide field of possible synergies and savings, he added.
Currently, airports have manned towers to provide ATC services. With remote towers, there would be a video-based surveillance for such services.
In an e-mail interview, Mr Mohapatra said the AAI has prepared "remote tower specifications based on the requirements, available industry standards and will invite bids through open tender process shortly".
As many as four bidders participated when the AAI had floated an Expression of Interest for provisions for remote ATC towers.
"The AAI/DGCA expert team visited remote tower facilities set up by the vendors and interacted with local technical/regulatory/air navigation experts on their operations and the prevalent industry standards," Mr Mohapatra said.