Cambridge Analytica denies using data of Indians
DECCAN CHRONICLE | DC Correspondent
Published on: April 11, 2018 | Updated on: April 11, 2018
---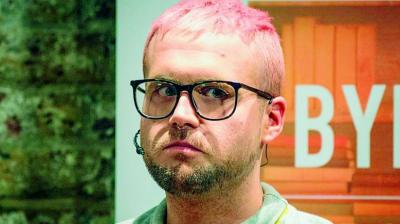 New Delhi: UK-based Cambridge Analytica is learnt to have denied using data of Facebook users in India even as the social media giant has admitted that 5.62 lakh people in the country were potentially affected by the data breach, according to official sources.
After contradictory replies from the two companies on potential data breach of Indian users, the government now plans to seek additional clarification from them, the sources said.
The government had sought a reply from Cambridge Analytica (CA) over data breach charges by April 7. The UK-based firm had sought additional time and is believed to have submitted its reply recently.
"Cambridge Analytica has denied using any data of Indians from Facebook. There are discrepancies when replies of CA and Facebook were matched. Government will write to both the companies for further clarification," an official source told PTI.
CA has been accused of mining personal information of millions of Facebook users illegitimately to help political campaigns and influence polls in several countries.
The Indian government had sent notices to both the companies seeking detailed explanation on any possible misuse of profile data of Indians to influence their voting behaviour.
The US-based Facebook last week admitted that 5.62 lakh people in India were "potentially affected" by the global data leak, involving CA. Facebook has over 20 crore users in India. Facebook has said it is "investigating" the specific number of people whose information was accessed, including those in India and also emphasised that the CA's use of such data did not have its consent.
Facebook had admitted that data of about 87 million people — mostly in the US — may have been improperly shared by research company GSR with CA. The UK-based firm, however, has denied the allegation saying that the company licensed data for no more than 30 million people from GSR.
"Our contract with GSR stated that all data must be obtained legally, and this contract is now a matter of public record. We took legal action against GSR when we found out they had breached this contract. When Facebook contacted us to let us know the data had been improperly obtained, we immediately deleted the raw data from our file server, and began the process of searching for and removing any of its derivatives in our system," CA said in response to Facebook's announcement.