EPFO to go paperless, all services a click away by August 2018
DECCAN CHRONICLE | DC Correspondent
Published on: August 24, 2017 | Updated on: August 24, 2017
---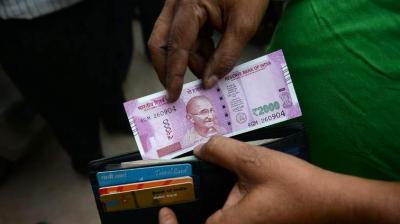 New Delhi: Retirement fund body EPFO will go paperless by August next year as part of Digital India initiative, which would improve delivery of services for its
five crore subscribers.
The Employees' Provident Fund Organisation (EPFO), which runs social security schemes like EPF, pension and insurance for formal sector workers, has already launched a host of online services like EPF withdrawals.
This will be a big boom for the formal sector workers as well as their employers. The online facility would help the EPFO do away with the public interface for reducing chances of corruption and public harassment.
"The EPFO has set a target. We have decided to make electronic paper-free organisation by next the Independence Day where all services will be provided electronically (through online or mobile handsets)," Central Provident Fund Commissioner V P Joy said after flagging of a Trinaga Yatra.
He further said that once the EPFO goes paperless, people would not have to visit the offices to get their work done and save man hours. Joy also talked about the EPFO's housing scheme where the body provides facility to make down payment to buy home and pay equated monthly instalment through their EPF accounts.
The EPFO has a corpus of over Rs 10 lakh crore. It had managed investible deposits of Rs 1.5 lakh crore last fiscal. The EPFO runs three schemes -- Employees Provident Fund Scheme 1952, Employees Pension Scheme 1995 and Employees Deposit Linked Insurance Scheme 1976.