Link Aadhaar with your EPFO account for easier PF claims settlement
DECCAN CHRONICLE | DC Correspondent
Published on: October 14, 2017 | Updated on: October 14, 2017
---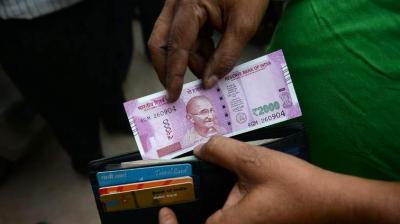 Mumbai: Linking of Aadhaar with PAN and for availing benefits of various welfare schemes has been a cause of worry for certain sections of society since the government issued a number of mandates over Aadhaar.
However, the flip side is, Aadhaar mandates have also brought with them certain benefits for the common man and another set of people who never stop praising the government's directives about Aahdaar.
Right from depositing food and fuel subsidy directly into consumer's bank account to making process of applying for important documents like driving licence and passport, Aadhaar has emerged as a single document that makes much more easier tasks that were earlier not easy to fulfill.
The 12-digit biometric based unique identification card can also make withdrawal, or for that matter transfer, of provident funds corpus a subscriber friendly exercise. For that purpose the very first step you need to take is to get your Universal Account Number from your employer.
Once you have got the UAN, link it with your EPFO account and then start availing the benefits that the exercise brings along with it. If you don't know how to connect Aadhaar with EPFO account then this column has a remedy for you. Keep reading.
Unified PF website
1) Log on to the unified web portal of Employees' Provident Fund Organistion. It's URL is; https://unifiedportal-emp.epfindia.gov.in/epfo/. After you have logged in, enter the UAN and password to proceed further.
2) On the top menu bar you will see a 'Manage' option on which if you click you will get a sub-section of KYC. Next page or step will take you to 'Add KYC' option. Here you can privide all the required details -- bank account number, PAN and Aadhaar number. After feeding them, you can press the 'Submit' button.
3) After pressing the 'Submit' button you can find all your details in 'Pending KYC' sub-section. The same details will show under 'Approved KYC' option after it gets approval from your company. The whole exercise doe not take more than 15 days after which it will show as 'Approved KYC'.