EPFO may pump in Rs 250-300 billion in equities during FY'18
DECCAN CHRONICLE | DC Correspondent
Published on: September 7, 2017 | Updated on: September 7, 2017
---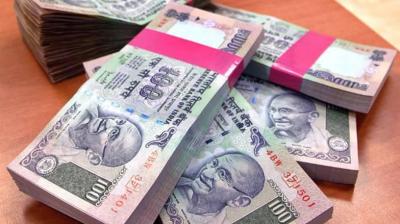 Mumbai: Emerging as a significant source of investments into capital markets, Employees Provident Fund Organisation (EPFO) is likely to pump in Rs 250-300 billion in equities in 2017-18 with Rs 57 billion already invested this year so far, says a report.
According to global brokerage Morgan Stanley, besides EPFO, the National Pension Scheme (NPS) is also among the sources for driving the domestic flow surge, which has been positive for the past 17 months.
"NPS' pension assets stood at USD 30 billion at the end of July. We estimate their equity assets to be at USD 3.5 billion," the report said.
The report noted that EPFO, which has raised its equity allocation to 15 per cent in the current fiscal from 10 per cent in 2016-17, is "likely to invest Rs 250-300 billion in equities in 2017-18 of which Rs 57 billion has been invested this year thus far".
In August, equity flows were positive for the 17th straight month.
Year-to-date, domestic mutual funds have received equity inflows of USD 18.6 billion (tracking at USD 2.3 billion per month).
"By the end of the month, equity mutual fund assets under management (AUM) stood at USD 111 billion, and as a percentage of market cap rose to 5.3 per cent, its highest level since July 2000," Morgan Stanley said.
"Similarly, equity ETF assets rose to new highs of USD 8.4 billion. Year-to-date, ETF inflows stood at USD 2.6 billion (Rs 169 billion)," it added.