Budget 2019: NPAs worth Rs 4 lakh crore recovered in past four years
DECCAN CHRONICLE | DC Correspondent
Published on: July 5, 2019 | Updated on: July 5, 2019
---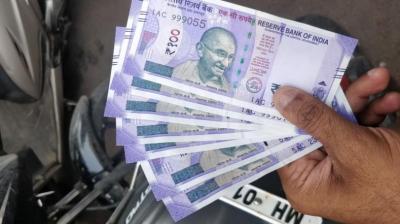 New Delhi: The government has recovered non-performing assets (NPAs) worth Rs 4 lakh crore over the past four years, Finance Minister Nirmala Sitharaman said on Friday.
In the past one year, NPAs worth Rs 1 lakh crore has been recovered, she said while presenting the first full-fledged Union Budget of Narendra Modi 2.0 government in Parliament.
Government-owned and private banks besides non-banking financial companies have been saddled with huge NPAs, leading to severe liquidity crunch in the market.
Read also: Union Budget 2019 LIVE: Some relief for tax payers, focus 'gaon, gareeb aur kisan'